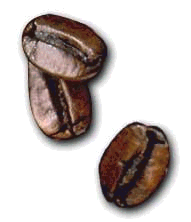 What: Colorado Coffee Merchants – roasting tour
Where: Colorado Springs
When: Monday – Friday 9 AM – 4:00 PM
Saturday 10 AM – 1 PM
Reservations recommended for parties of 3 or more. Tours last between 15 and 30 minutes.
Mmmmmm! Time to wake up and smell the coffee. And to watch the roasting process. And to get an education in green coffee and the air roasting process. And, of course, to sample some fresh-brewed coffee during and after your tour.
Colorado Coffee Merchants are the proud makers of Ãœmpire Estate Mountain Roasters and Idle Truck Slow Roasted Coffee.
I have a confession to make here: I don't drink coffee. I just love how it smells. Years ago, I shared an office with a guy who would buy coffee from an outdoor coffee cart vendor in downtown Denver on his way up to our office each morning. We had a ritual. He'd set the cup of coffee on my desk, I'd gently wave my hand over it, directing its fantastic aroma toward my nose (Ahhhhhhh!), and finally I'd relinquish his beverage to him.
So, if you see a woman waving her hand toward her nose on the roasting tour and sighing with pleasure, that might be me. Mmmmmm! Ahhhhhhh!
For more information, contact:
Colorado Coffee Merchants
302 East Fillmore Street
Colorado Springs, CO 80907
719-473-8878
www.coloradocoffeemerchants.com