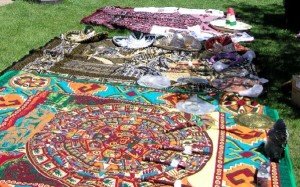 What: Cinco de Mayo Celebration
Where: Denver – Civic Center Park
When: Saturday & Sunday (closest to May 5th) from 10 AM to 8 PM
!Fiesta! Come along with us and be entertained.
Cinco de Mayo ("5th of May") is a celebration of Denver's Latino culture and heritage. It commemorates the Mexican army's victory over the French at the Battle of Puebla in 1862. But, it's more than that. Cinco de Mayo is a time for festivities galore.
The Denver Cinco de Mayo Cultural Celebration had its beginning in 1987 and has grown each year into what is now recognized as the largest such event in the United States, and it just keeps getting bigger. This outstanding event attracts in excess of 400,000 people of all ages and cultural backgrounds.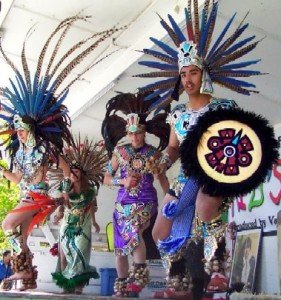 Mariachi bands, live performances on multiple stages, children's activities, piñatas, a variety of dance troops, a parade; Cinco de Mayo is a happening, an event not to be missed. You just have to be there to feel the ambiance and experience the wafting aroma of ethnic foods. Words alone cannot adequately describe this exciting event. You are part of the celebration. Come mingle with your friends, both old and new. We're sure you'll want to make this celebration an annual tradition for years to come.
For more information, contact:
NEWSED Community Development Corporation
901 W. 10th Ave., Ste. 2A
Denver, Colorado 80204
(303) 534-8342
http://cincodemayodenver.com/
Additional directions:
Civic Center Park is located in Downtown Denver at 14th Avenue and Broadway between the Denver City and County Building and the State Capitol.